5th. Avenue Products

Extensive cooperation with Habanos SA and 5th. Avenue Products. Other planned activities are regularly posted under the menu item "News", if the plans are completed.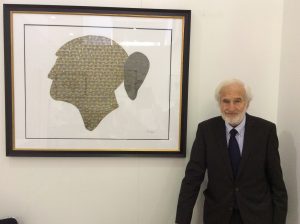 Zigarrenfachgeschäft 118,4 in Bensheim
Decoration and sale of cigar art in the big cigar shop 118.4 in Bensheim with planned generous cigar lounge 2018-
direkt zur Website
M. Niemeyer Cigarren, Bremen
For the new office building of Niemeyer in Bremen several commissions were made by me. These consist of old historical motifs of traditional tobacco trading company.
The different unique pieces of each image reflect the history of today's largest tobacco-stores reflected in northern Germany.
The long 150 years of company tradition of "Niemeyer cigars" is displayed and expressed by each image in different ways.
So every visitor spots a visual impression of this impressive company history conveys.
Some prints also decorate various shops in the whole of northern Germany.
direkt zur Website
M. Niemeyer Cigarren, Hamburg
New business of Niemeyer cigars in Hamburg with beautiful cigar lounge. Professional assistance from branch manager Mr Müller and his team on all issues and enjoy regularly held Indulge Events. An ideal place to relax and linger in Hamburg with a good cigar in the heart of Hamburg.
Lange Reihe 102
20099 Hamburg
Germany
Telefon: +49 40 34 99 42 97
Tabak und Pfeife - Bremen
Very good tobacco specialist shop with a large selection of spirits in the midtown area of Bremen.
Some pictures of my cigar art will soon be able to buy via the webshop www.geniesser-point.de.
Click here for the webshop
TABAK-KONTOR and La Casa del Habano, Leipzig
The very spacious cigar lounge with excellent cigars and spirits will be decorated for a longer period of time with some of my pictures. It is located on the upper floor of the specialty store in downtown Leipzig.
The owners Dirk Kinne and Martin Schenke are happy to advise about my art and exhibited pictures. All exhibits are available for purchase on site. In addition, other works of cigar art can also be provided.
If you are interested in a planned series of lectures please feel free to register also to Mr. Kinne or Mr. Schenke.
Also note the auction an absolute rarity on the following website:
A unique, rare antique box Cohiba cigars!!!
to the auction of the antique box Cohiba cigars
Atlantic Grand Hotel Bremen
The very spacious Cigar Lounge in Atlantic Grand Hotel Bremen. An exclusive place for the cigar enjoyment with an excellent hotel in a central location leaves nothing to be desired.
go to Atlantic Grand Hotel Bremen
Schneiderwind, Aachen
Permanent cooperation in Aachen in the newly opened cigar and pipe shop "Schneiderwind" (future planned as "La Casa Del Habano"). One of the most spacious and most exclusive shops in Germany with almost 170 years of tradition: Very large sales area with spacious walk-in humidor, huge pipe-line, fantastic selection of finest spirits of any kind, knowledgeable staff and a very exclusive cigar lounge to enjoy on site. A visit is highly recommended!

Registration and further information
Havanna Lounge, Bremen
35 of my Pictures of Contemporary Art and Cigar Band Art from the Cuban History decorate and embellish a private business club in Bremen. As this club is not open to the public (members only), the images remain hidden from most people. You get a glimpse but through the following link.
zum Google Business View